Reviews for Tzu Kingdom: Stanley's Discovery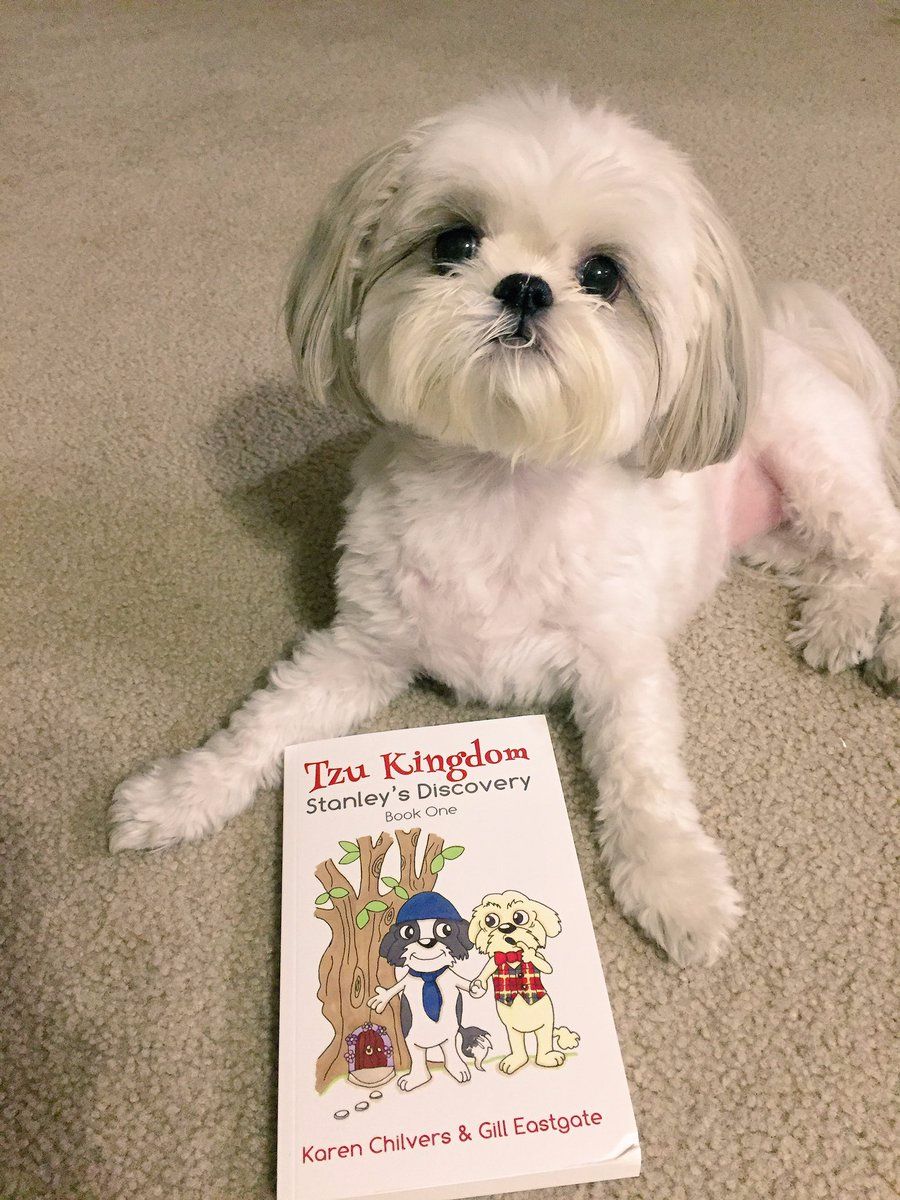 Alice from Los Angeles was so excited to receive the book and read about her adventures as Alice the Rescuer...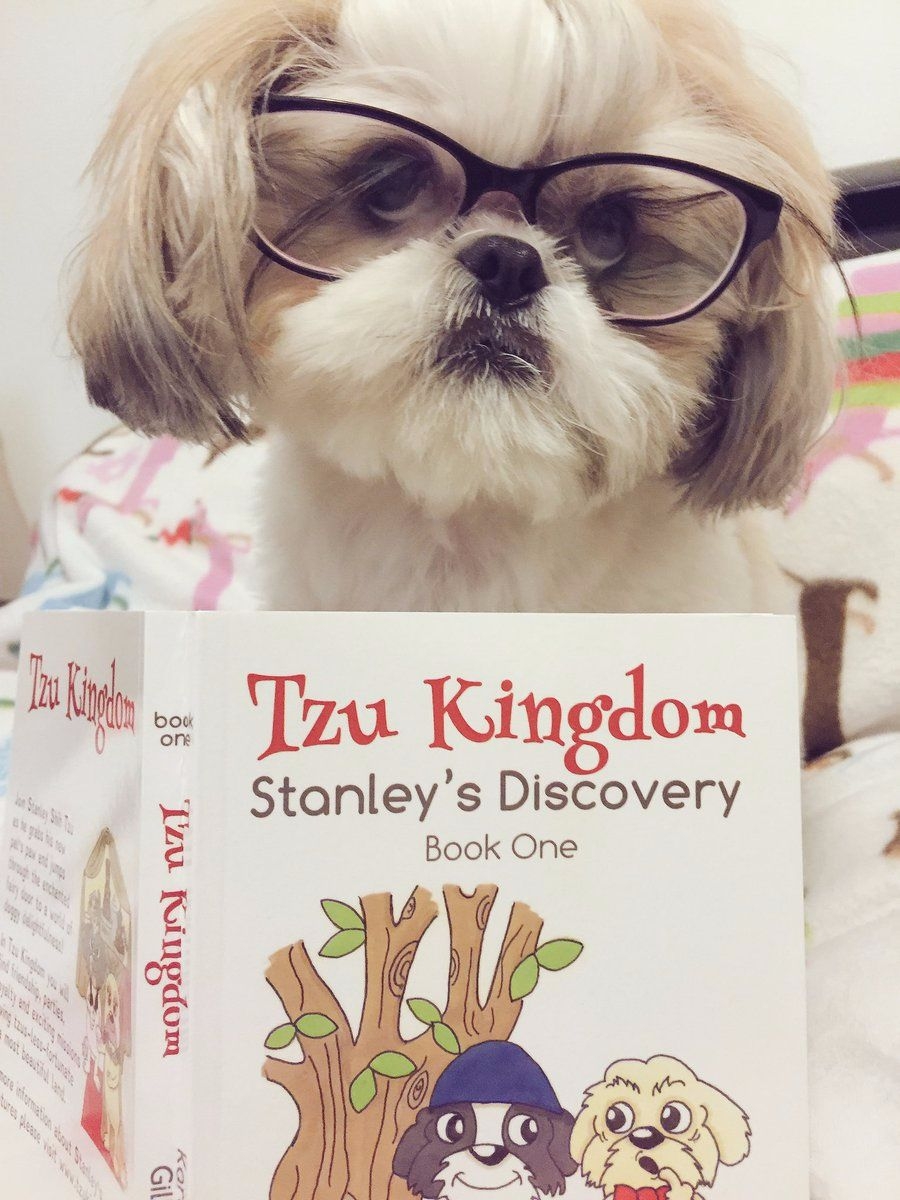 Bentley Shih Tzu from Seattle was sleepless after reading the book in one go!
Captivating
This is the first book by new authors Karen Chilvers and Gill Eastgate and what a book it is! I have to say that right from the beginning to the very end, this book had me captivated. The story revolves around Stanley, a vanilla sugar coloured Shih Tzu who along with his new found Shih Tzu friends has adventures within a magical secret world called Tzu Kingdom. There is something for everyone here; action, adventure, edge of the seat tension and comedy which will leave you giggling to yourself for days. I've read this book twice already and am ordering copies for all my nieces and nephews, oh and for quite a few of my friends as it is a book suitable for all ages. Enjoy..... - Julie, Lincoln, UK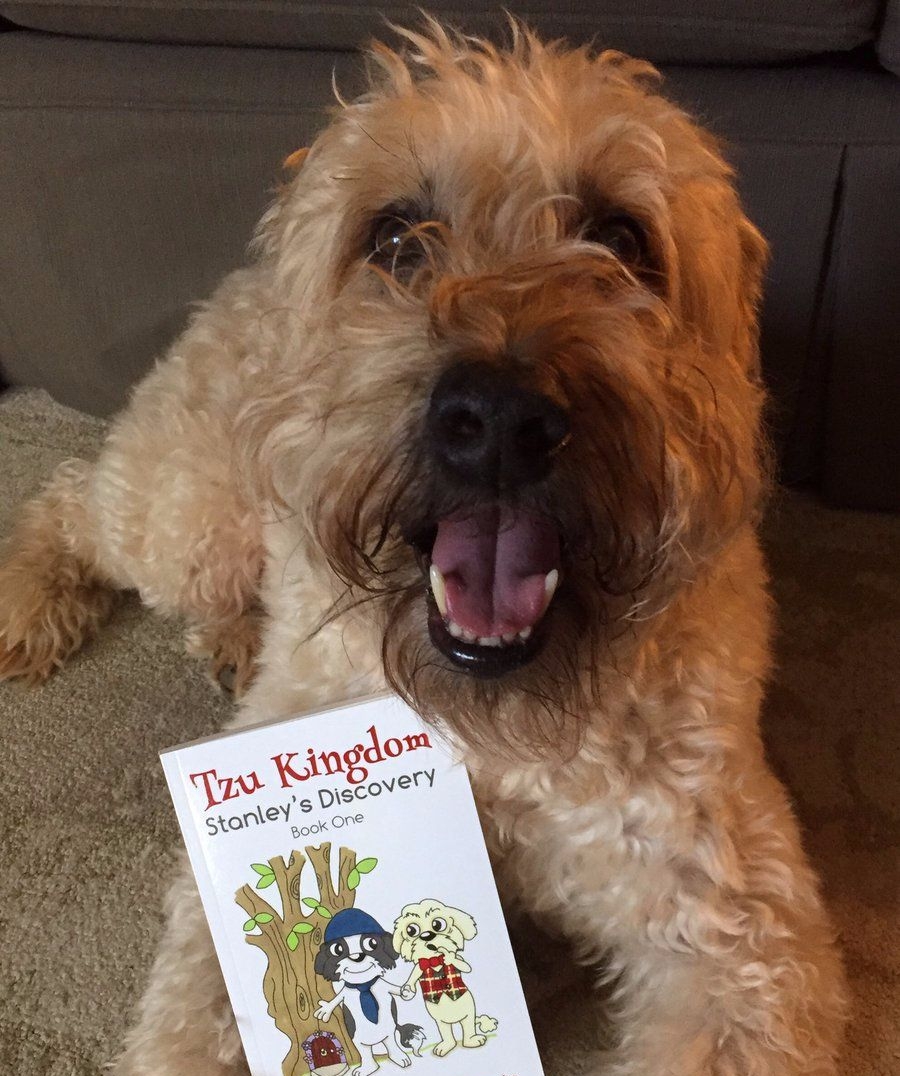 Seamus from Virginia has known Coffee and Bailey for some time so loved reading about their adventure. Does he know something?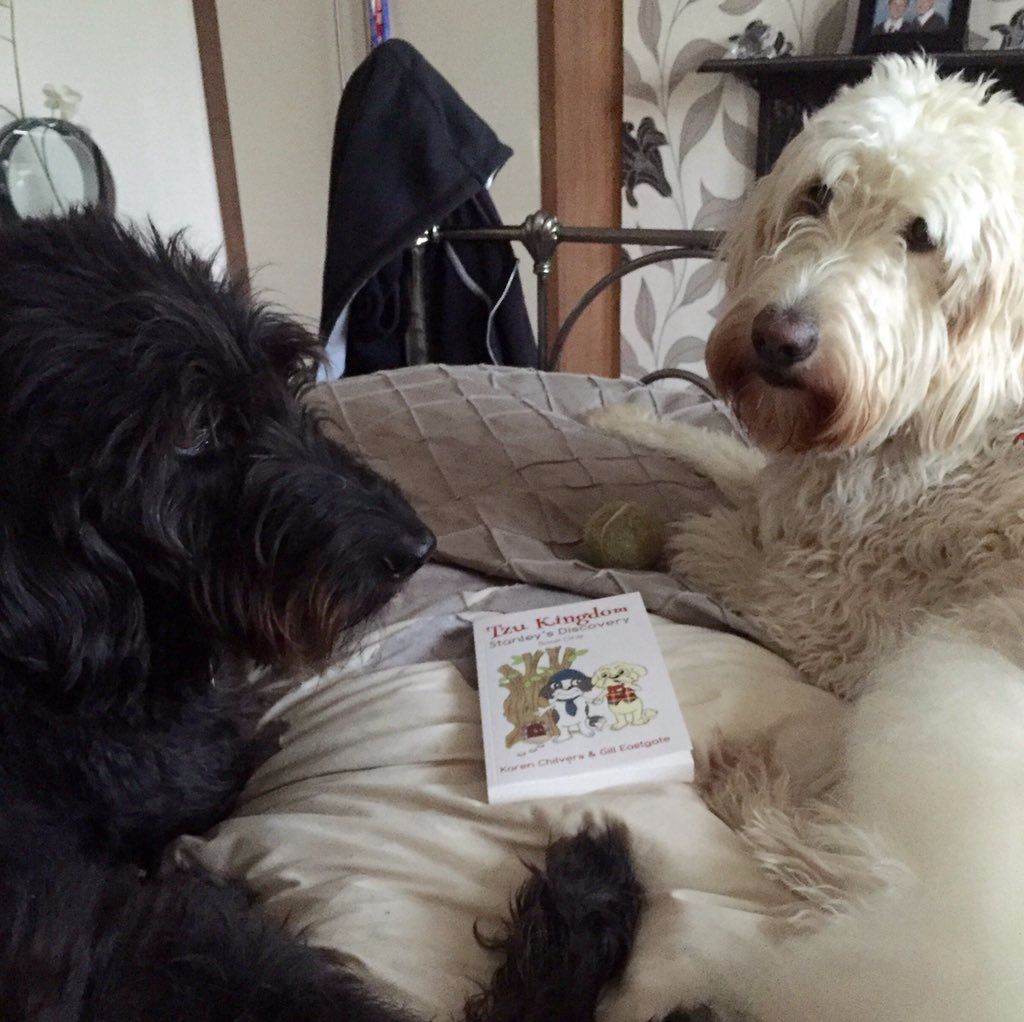 Teddy and Blondie from London were so excited to read the book but wonder if they can shrink down too?
A Magical Read for All (even for dogs!)
I loved this from start to finish. A truly magical story of a magical kingdom where Tzu's gather. Every detail is thoughtfully added to the story, with lessons on kindness, friendship and even bravery for the younger readers, whilst the grown ups can enjoy this escape to a magical place. - Vikki, London, UK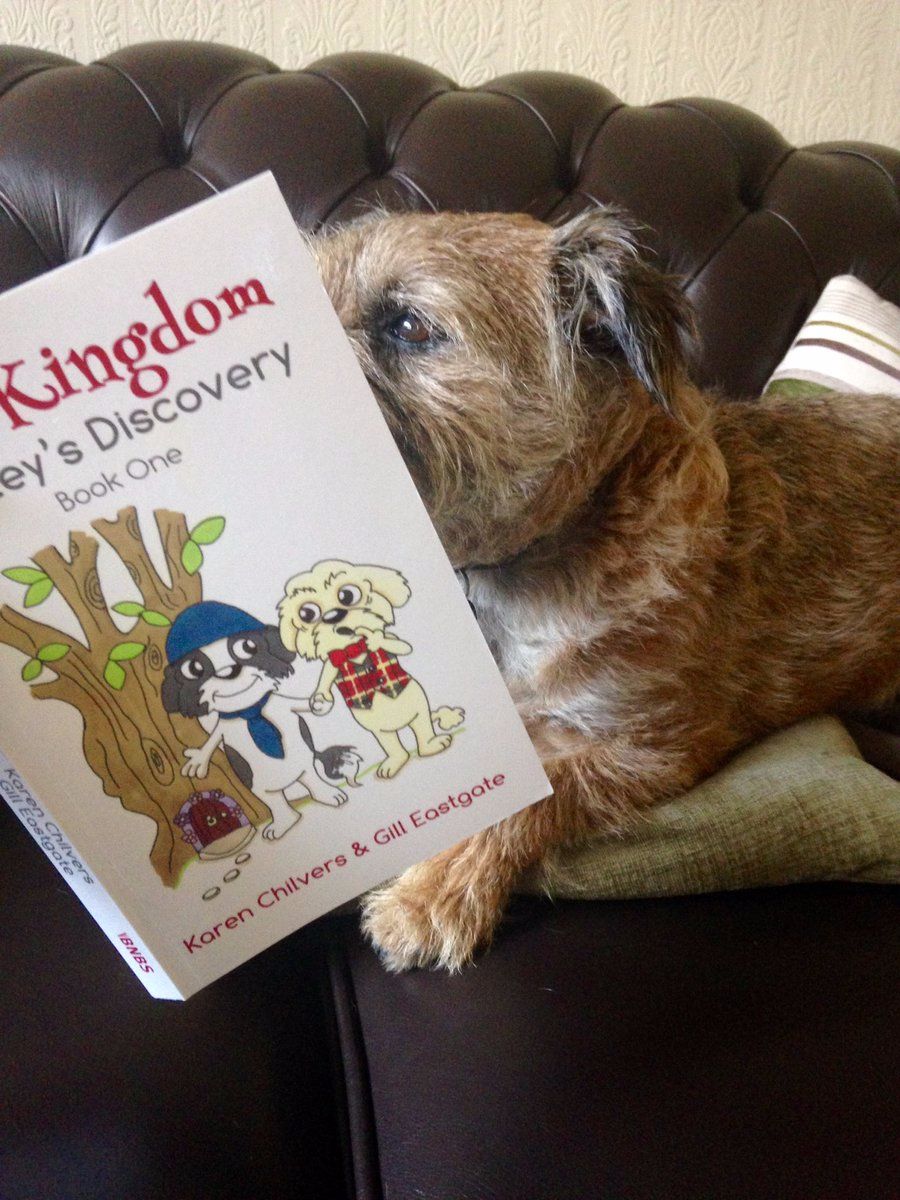 "I'm enthralled" says Mac BT from Lancashire as he devours every last word!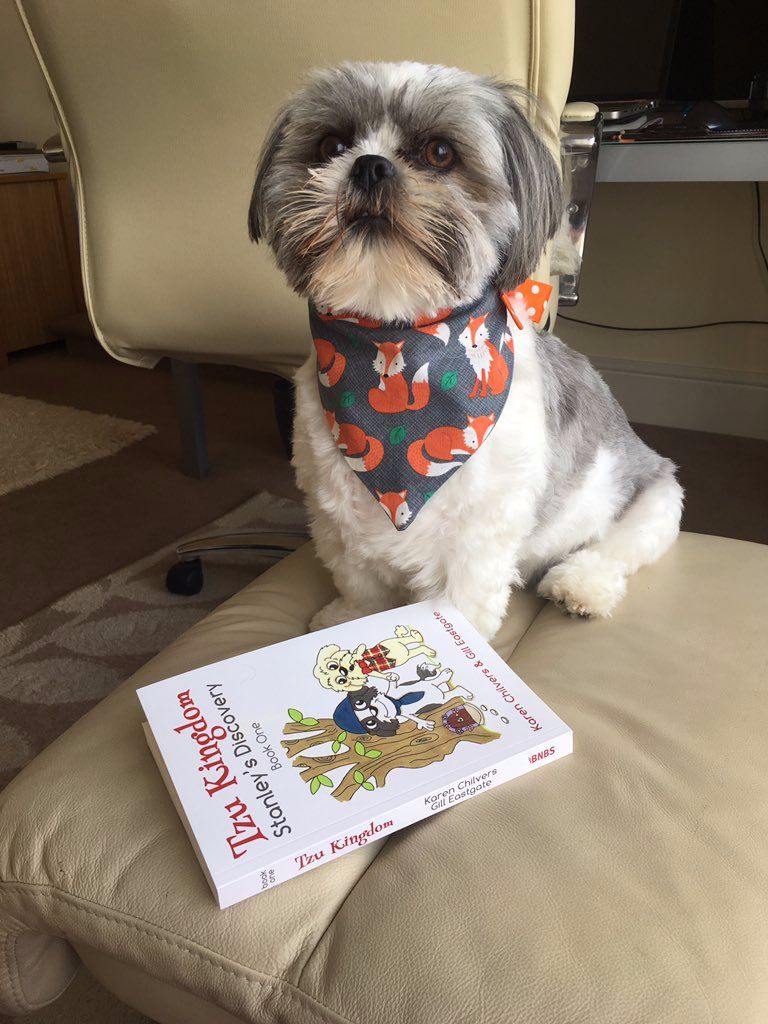 Foxy little Kiki is very excited to be in the book as a rescuer with her best pal Lola.
EXCELLENT PAWSOME ADVENTURE
Step into the amazing world of a Tzu Kingdom and meet all the amazing Tzus - laugh, cry, marvel and even dance along with Stan and his new pals being as brave as lions. A wonderful story of daring and rescue in the beautiful world called Tzu Kingdom. Travel through the fairy doors and join your new Stan as he meets some new pals including the amazing Paddy and of course King Bailey and Queen Coffee. An amazing wonderful story for children of all ages. - Alex, North West England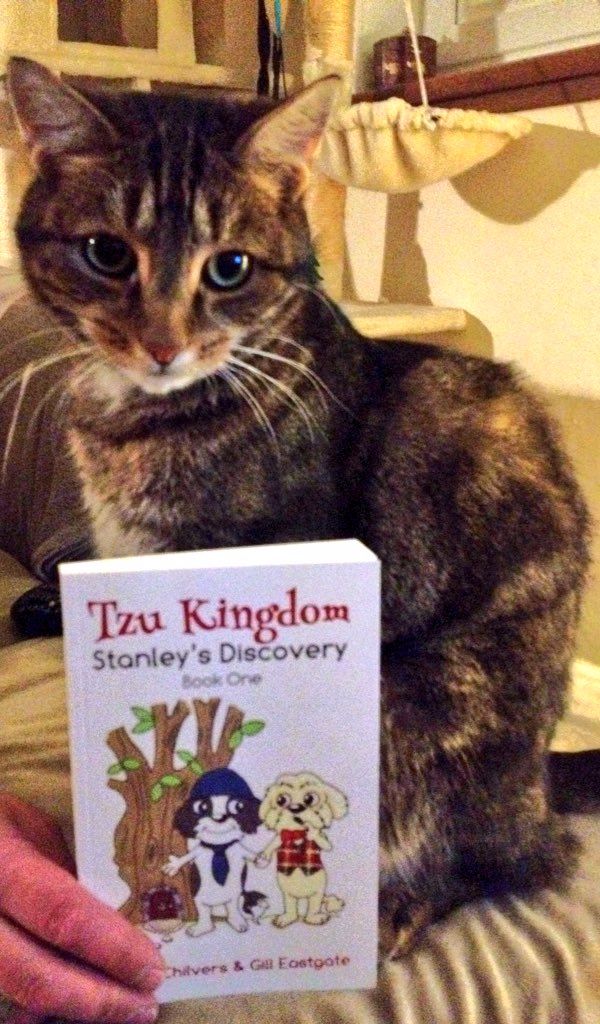 "I knew they were up to something..." says Dillon "Tricky" Cat from Edinburgh.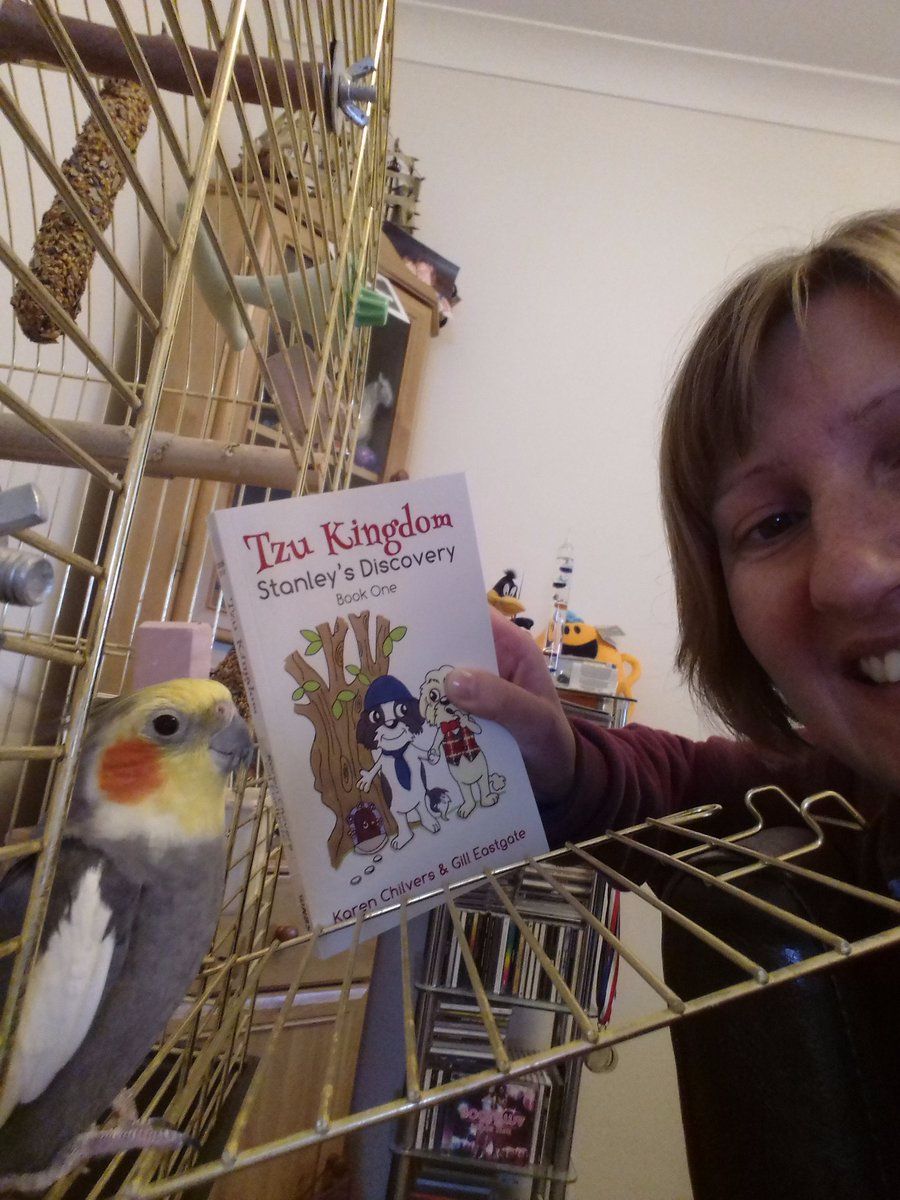 Cheeky from Chelmsford in the UK enjoys a good book too!
What a lovely book
This is such a lovely book. It really gets the imagination going with fairy doors and talking dogs. It's got great morals behind the story too. Team work, being nice and helping others. I'm excited as this is book 1 Stanley's story. We are all very excited to see what happens in the sequels and we are hoping for lots more books in the Tzu series. Well done for coming up with such a lovely story. Thank you Tzus for saving pups in mortal peril and giving us exciting new bedtime stories - Shazza, UK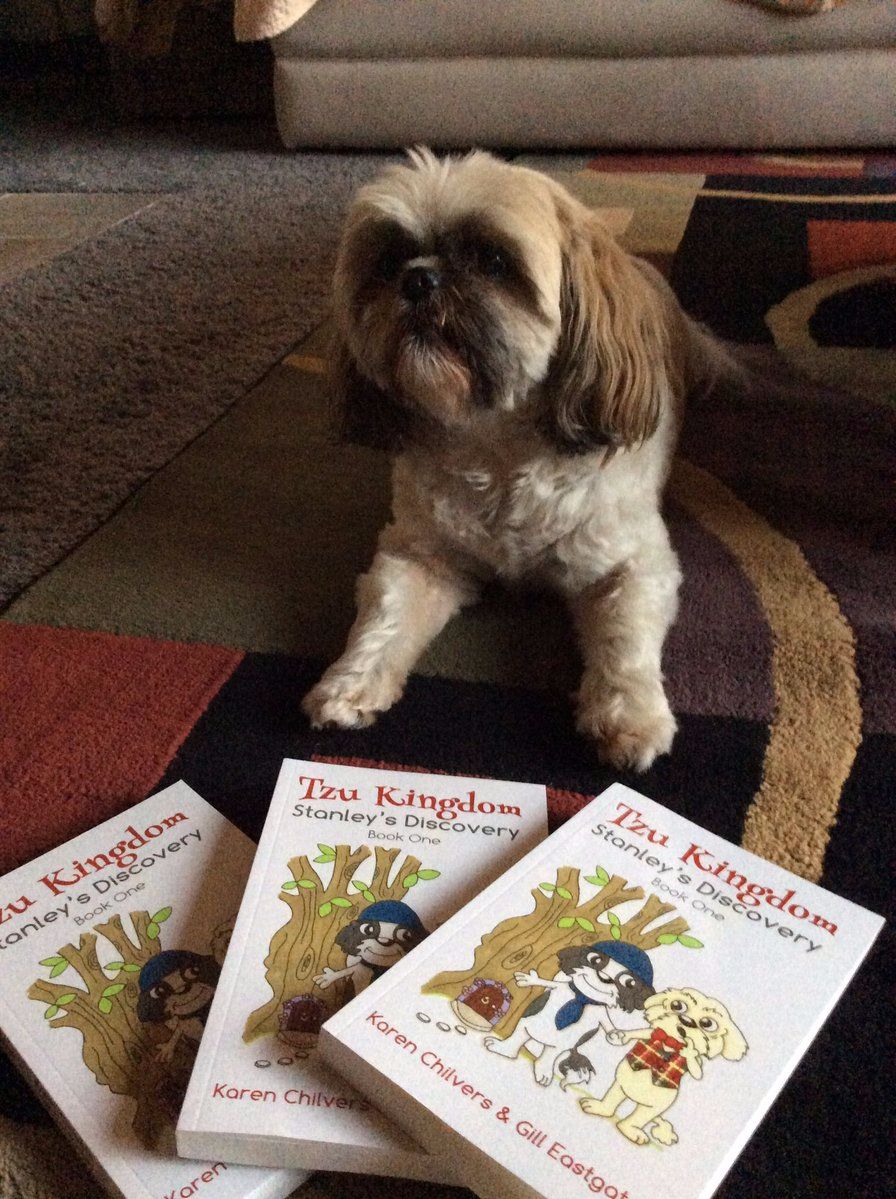 Beautiful Queen Coffee couldn't wait to get her books but they took ages to get to Canada! No matter though, she read the book with her Momma is 48 hours!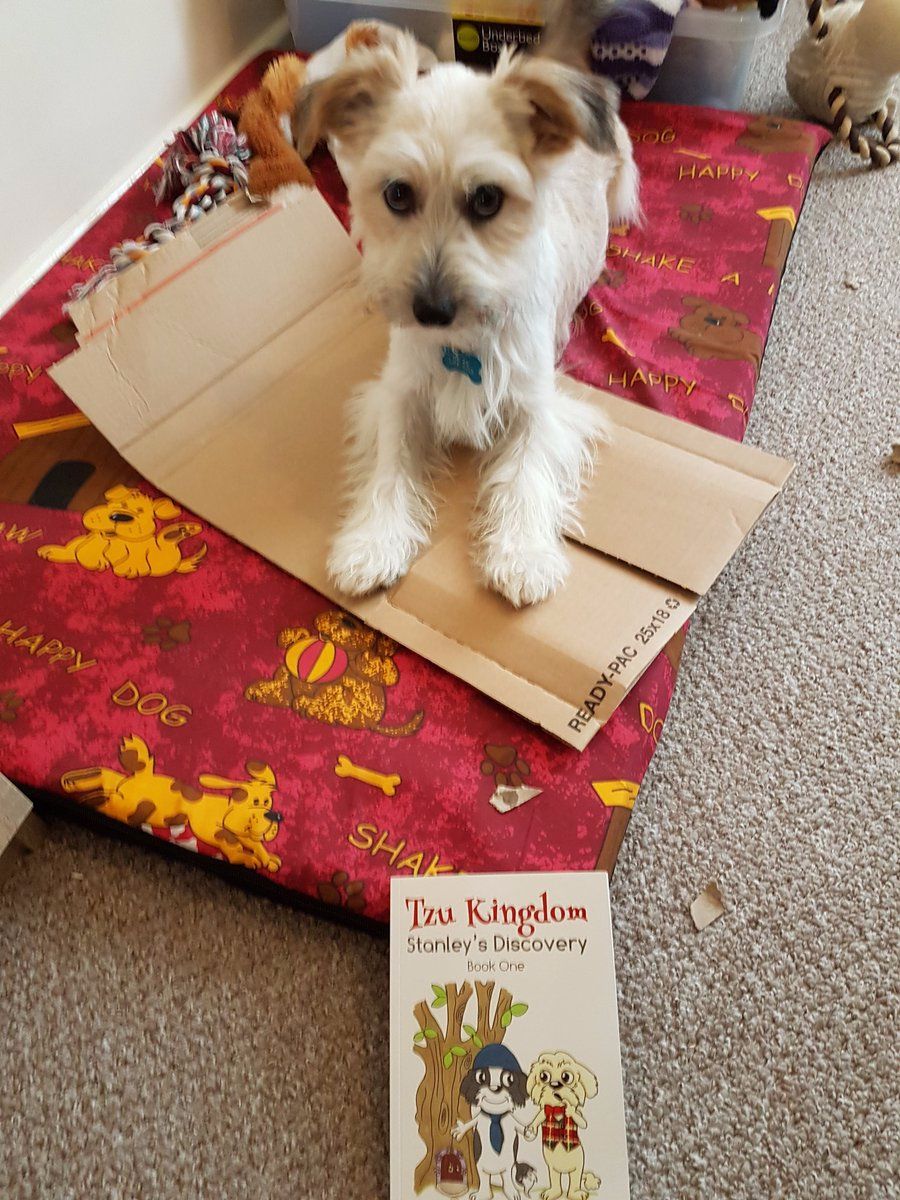 Looks like little puppy Chandler was the first to finish the book, waking his Mum up at 4am to read the second half!
The beautiful world of Tzu Kingdom
I have just finished reading the most beautiful book. It will take you to a land most humans would love to inhabit. A land full of love and kindness, ruled over by a caring King & Queen. Their antics will make you laugh and cry but you will truly wish you could enter the wonderful world of Tzu Kingdom. Children will fall in love with the characters and go with them on their exciting adventures. Stanley will show the way, that it's ok to feel nervous but, that there is always someone their to guide them onto the next exciting stage. Paddy the funny, brave as a lion tzu. Who takes Stan under his wing and makes him believe in himself.The messages are for young and young at heart equally. Learn to be kind, respectful and generous. Care for others who are not quite so lucky, especially those who need that bit of extra help. They also have an awful lot of fun. - Linda, Brentwood, UK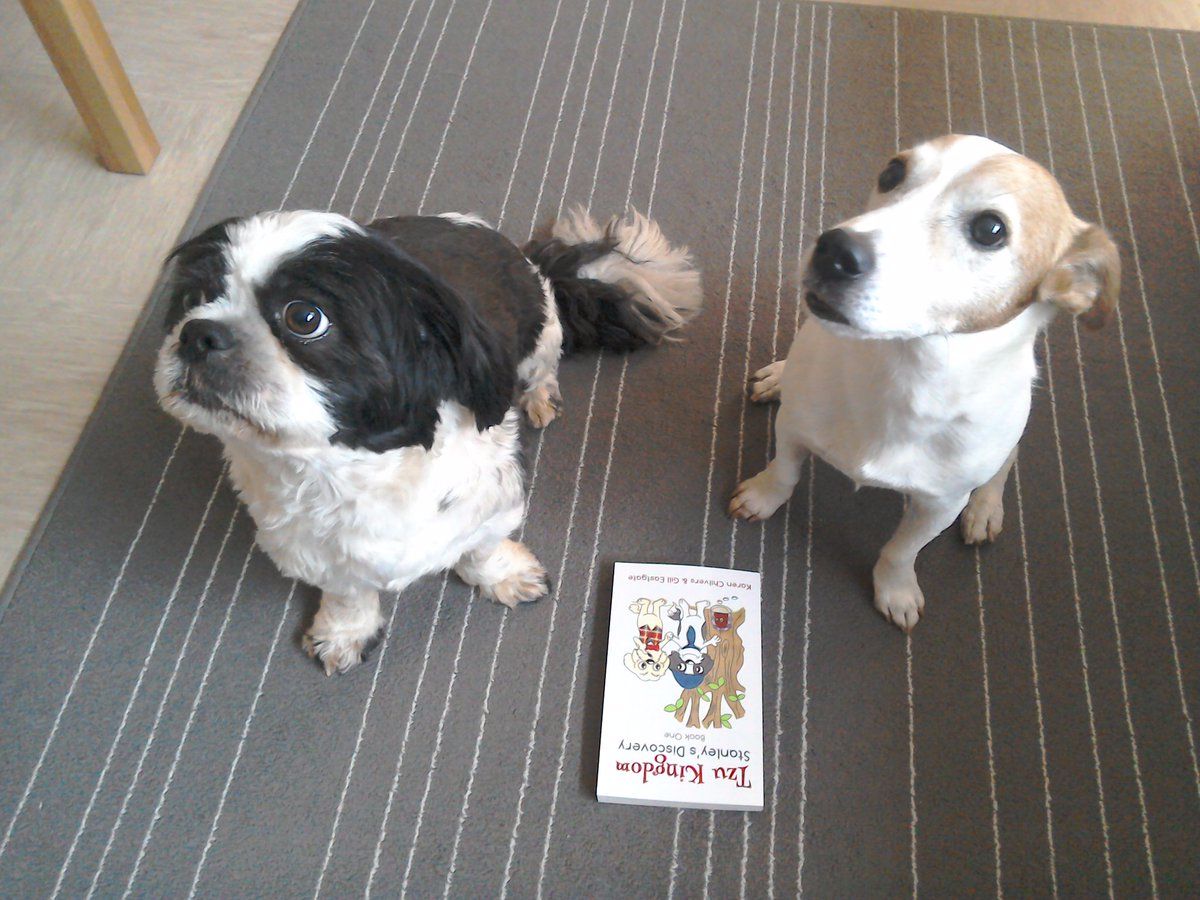 "READ IT READ IT MAM" say Paddy and Mitch in Belfast. Paddy is the very same tzu that takes Stanley through to Tzu Kingdom for the first time...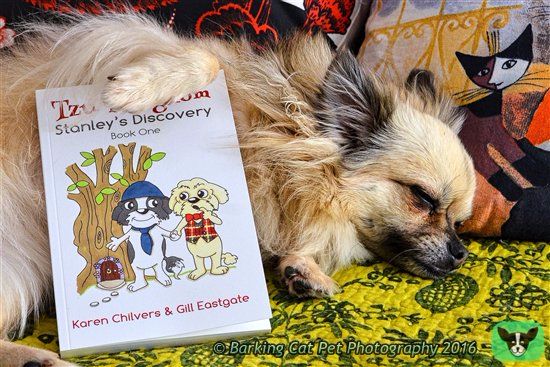 Little Ella in Scotland fell asleep reading her book - she just couldn't keep her eyes open as much as she wanted to finish it - and she did so the next morning!
Sweet, thoughtful book
Tzu Kingdom is a must read not only for children, not only for dog owners, for everyone looking for an inspirational, sweet, thoughtful book. Everyone will be able to relate to atleast one dog character in the book, laugh along with them, shed a few tears with them and most of all root and cheer them on as we follow them thru their adventures. I cant wait for follow up books! Brava to the authors! Jeff and Barb, Canada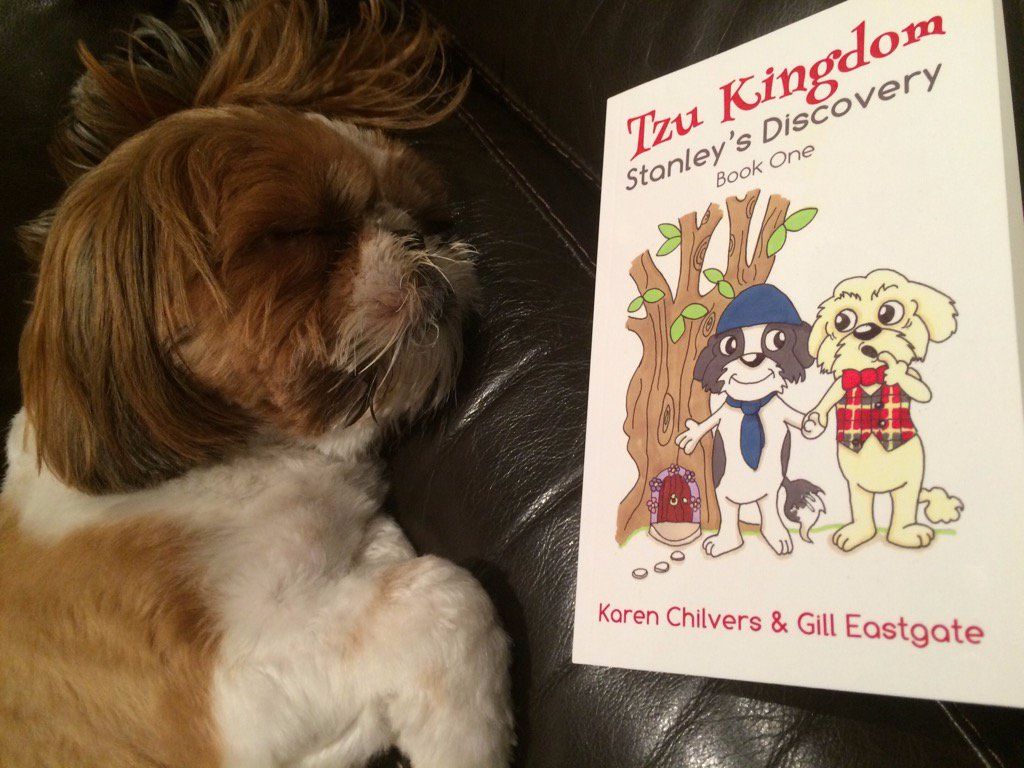 Cooper is just waiting for his mum to come and finish reading to him in the UK!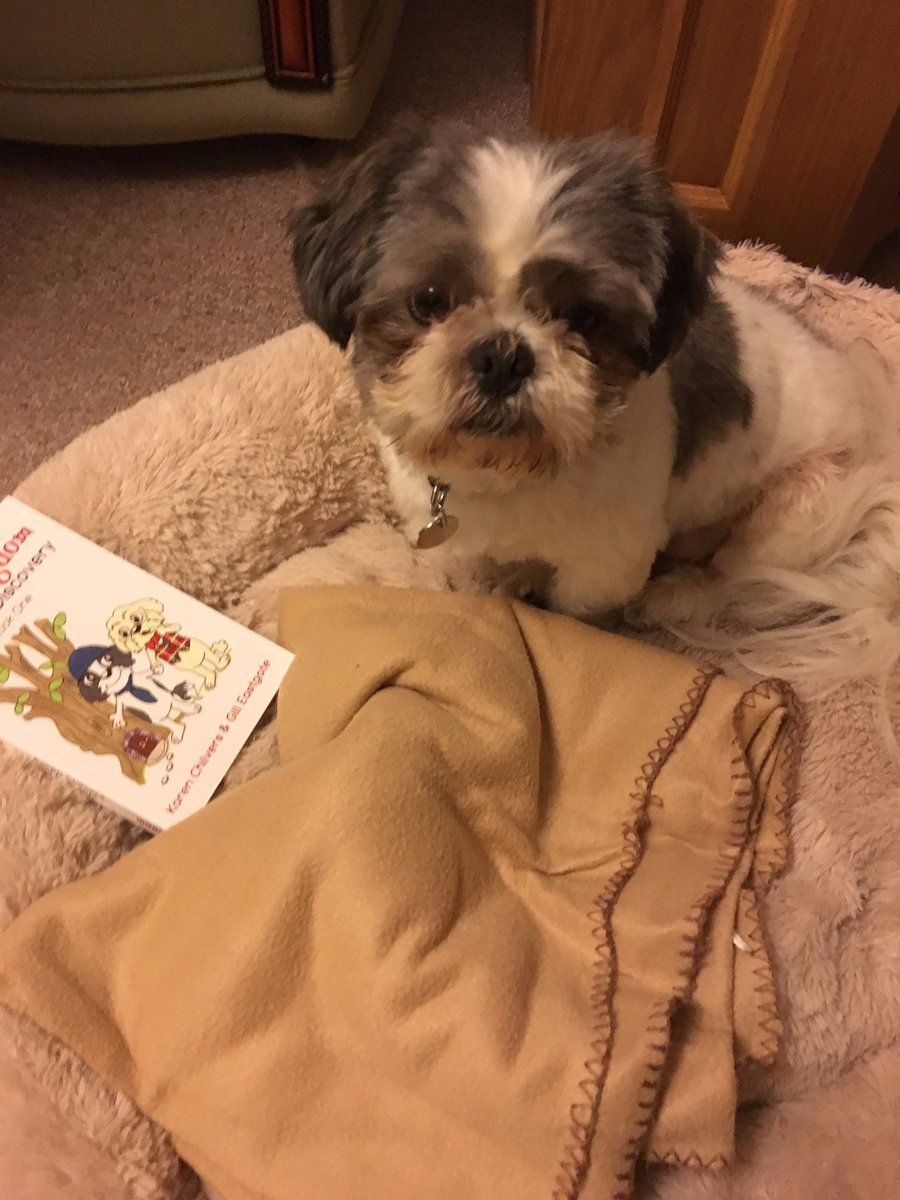 Percy even woke up from a busy afternoon of snoozing to start reading!
Delightful story
This was a wonderful story that is sweet and fun with an important message to kids and adults of all ages about animal rescue and helping/caring for all living creatures. The authors did a fabulous job telling the story, it is an easy to read with laughs a few sad moments and so many lovable characters who each have their own fun story within the story! I only wish I could visit the Tzu Kingdom and meet all of them!! Can't wait for book 2!! - Stephanie, Seattle, USA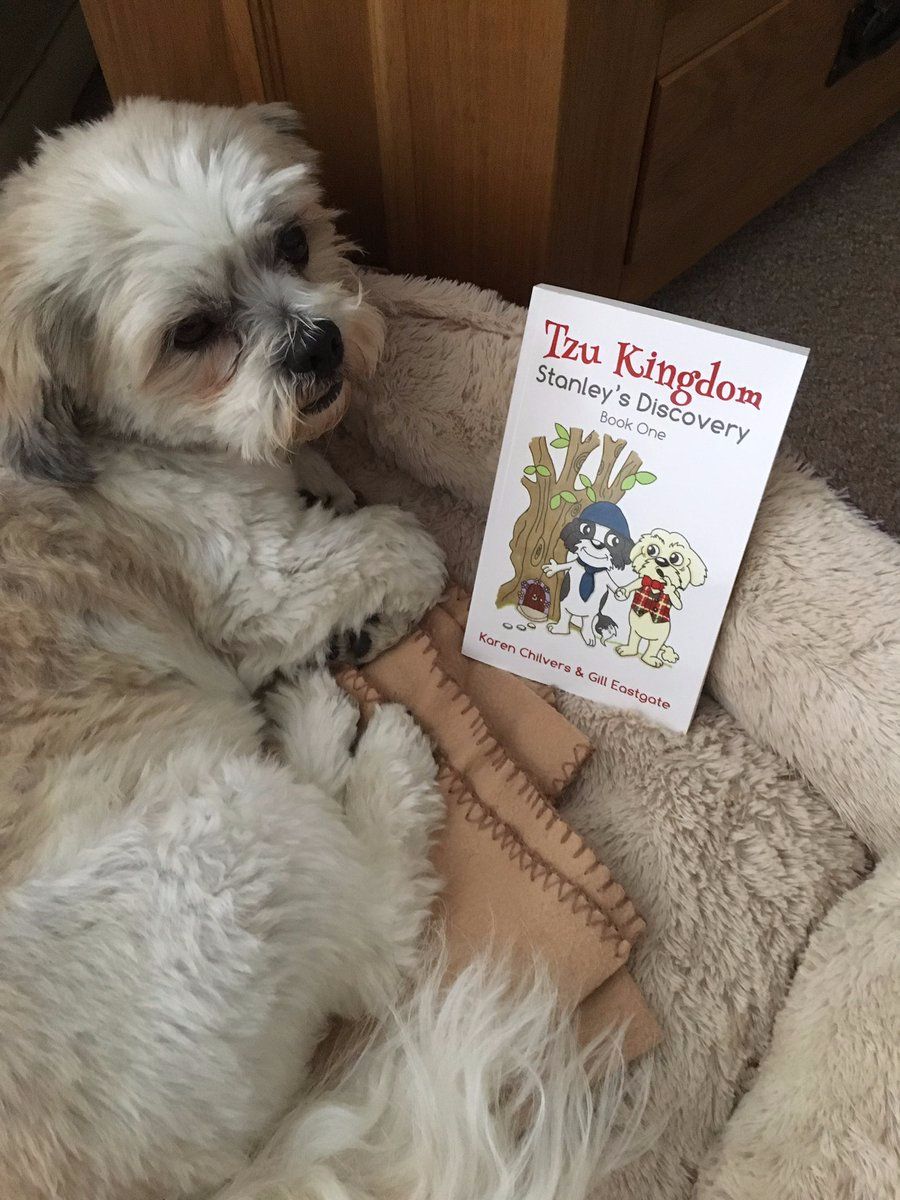 Oliver just can't put it down!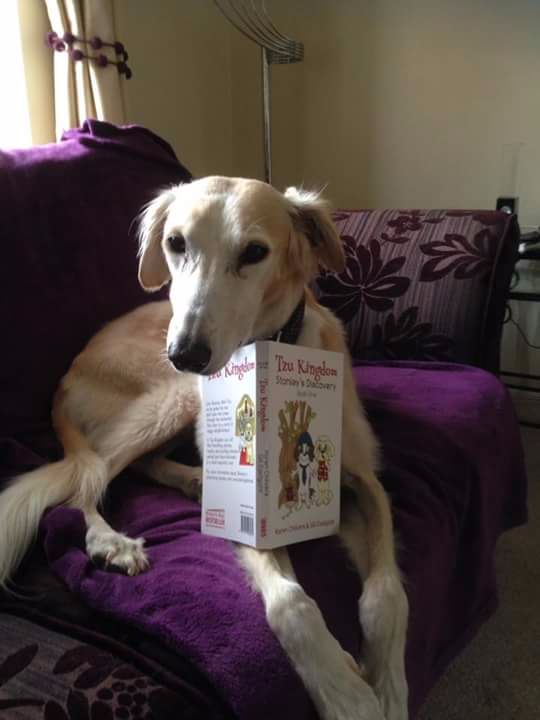 It's awkward to turn the pages says Long Legs Custard, so I will read what I can until the Kindle version is out.
Enchanting!
This delightful and well written story draws readers of any age into a magical world of dogs who talk and their heartfelt determination that all animals deserve safe and loving homes. The dialogue between the dogs has an air of authenticity - you believe in the characters and quickly get caught up in their adventures past and present. Young readers will enjoy the wide range of personalities and their parents will smile reflexively at the witty back and forth between Stanley, Bailey, Coffee and all of the Tzus who reside in Tzu Kingdom. A wonderfully fun read. Highly recommended! - Lee, US