Other Dog Worlds
Posted on
You never thought Tzu Kingdom was the only magical dog world did you?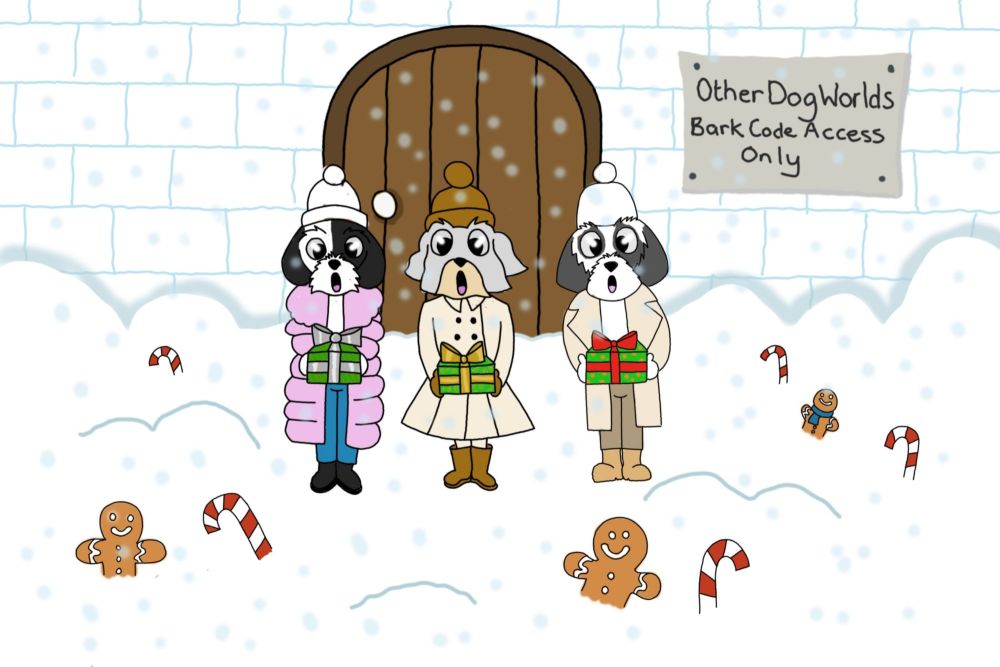 Alluded to on many occasions, but most prominently in 'Santa Paws' Invitation' as Kiki, Maisie and Lola arrive in Santa Paws Land and see the palace for the first time, we become aware that there are other secret dog kingdoms. All with their own story, own entrances and their own characters, we start to find out a little about them as we meet those paw-picked furs that make up 'Team Christmas'. Pixie the terrier, Blondie & Teddie the labradoodles, Jock the wheelchair-using scottie and Custard the yellow lurcher all have their own rulers in their own places.
Of course, Tzu Kingdom is one of the most developed worlds with Scout Tower an exemplar to others. In Book Four, we will glimpse in to the worlds of pugs and dachshunds as a project comes to fruition.