Who's that girl?
Posted on
It's fun to develop the characters in Tzu Kingdom. As we have journeyed through time we have been delighted to see the characters learn and grow, always striving to be better tzus.
Book Four sees a character develop from a frightened puppy at the start of Book Two to a fur that is aiming to shake things up in the Kingdom.
Molly was rescued along with her brother and three sisters from 'Wolfgang Waters' and has remained as an 'ensemble' cast member since. In this book, she takes some massive strides forward to make a huge impact on the Kingdom and its tzus.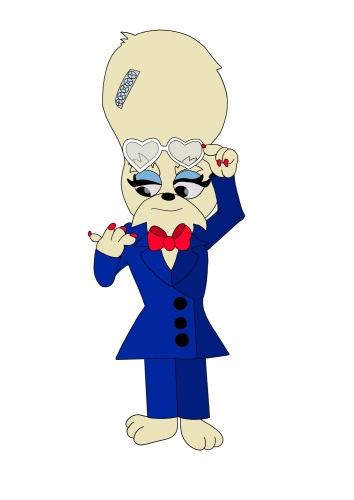 Sharp-suited and ambitious, Molly has a plan and as she flicks her tail and checks her nails we will soon learn what she has in store for all that we hold dear.
Importantly, will it be a good thing or will it change things beyond all recognition?