Hello, remember us?
Posted on
Many moons have waxed and waned since we blogged and so much has happened; life is different now yet our love for Tzu Kingdom and its inhabitants has not diminished!
Since our last blog entry, two further books have been published.
Book 3 'Paw in Paw' went back and forth in time to showcase the story of Coffee and Bailey. 'The Santa Paws Trilogy' brought the three Christmas stories together. We love both books!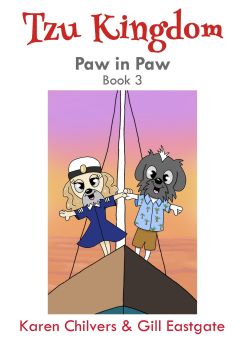 So now for the exciting news! It has taken longer than we would have liked or anticipated but, at last, the final book manuscript is in full draft format! Editing will not take too long and then we will send it for publication in the next few weeks.
The delay was due to many factors but, perhaps, it was meant to be as new characters found their way in to the last part of the book, real tzus that we did not know when we started. This will be clear in future posts.
After all, you must trust in the Kingdom, it's bigger than all of us!
Karen & Gill