Chicken, Frog and Dogs!
Posted on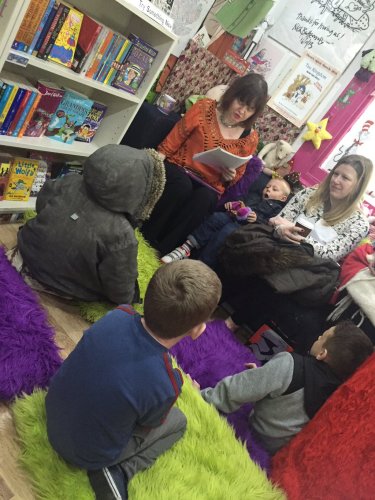 We were delighted to pop along to the Chicken & Frog independent bookshop in Karen's home town of Brentwood, Essex,
Natasha and Jim have run the shop for just over three years and are very supportive of authors and children's creativity.
A small but perfectly formed audience gathered to hear about Stan's first foray in to Tzu Kingdom and were the best at being interactive! When Paddy said "Hold on to your tail pal" they all held on to their own imaginary tails! And, when co-author Karen started to tell the audience about future plot lines one of them threw himself on a cushion going "NO SPOILERS NO SPOLIERS!". Just the sort of thing we could imagine Paddy doing at story time!